Industrial Electric Services
Imagine this—a major electrical breakdown shuts down an assembly line—the cost: as much as $100,000/hour.
It means owners must choose carefully when hiring an electrical contractor to service their factory or warehouse to prevent those catastrophic breakdowns. Think about the complexity of modern industrial facilities. An electrician must be able to deal with wiring for phones, computers, and other communications. And oh, by the way, make all of the electrical devices and systems as energy efficient as possible.
Those are just some of the reasons for calling Dixie Electric, Plumbing & Air. We have been satisfying industrial clients for decades. Our licensed electricians will use all their knowledge and high-tech tools for your assembly line, material transport, or warehouse operation to run at full speed to keep your profit margin intact.
Our Services
These are just some of the services Dixie can provide:
Automatic Transfer Switches
Variable Frequency Drives
Uninterruptible Power Supply
Electrical Panel Upgrades
Data/Telephone/Backbone/Fiber
Add Plugs, Switches or Lights
Light Bulb & Ballast Replacement & Recycling
Landscape, Security & Parking Lot Lighting
Whole System Surge Protection
FLA Battery Maintenance & VRLA Battery Maintenance
Dixie's expert electricians and design team should also be your go-to choice for industrial new construction and electrical preventive maintenance needs.
When you choose Dixie for your industrial electrical service needs, you can rest easy knowing you are working with a company whose team members have the skill, expertise, and knowledge to handle projects of all sizes. Our industrial portfolio includes office buildings, warehouses, and manufacturing plants. With that experience, we know what it means to build to industrial standards.
Feel free to check out our competition. We are confident you will choose Dixie Electric, Plumbing & Air as the company most qualified to prevent costly breakdowns. Dixie will not gamble with your future by providing shoddy service or using substandard electrical components.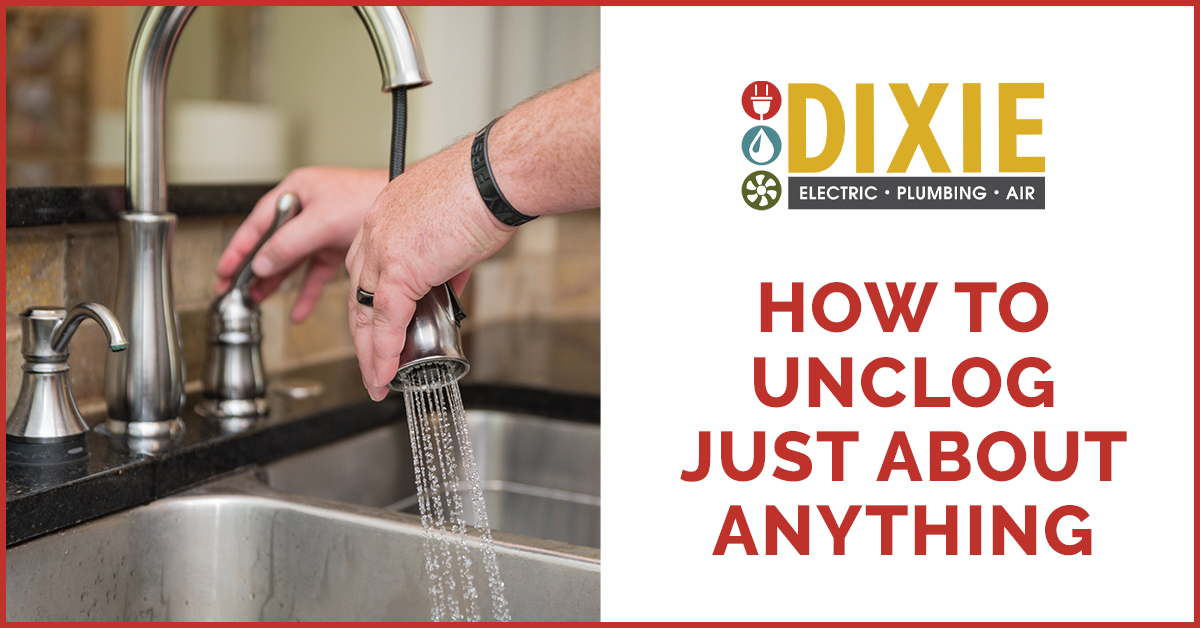 When faced with a slow-moving drain in your bathroom or kitchen, it can be tempting to reach for Drano or…
Book your next appointment, or call for 24/7 emergency assistance.