Heating System Installation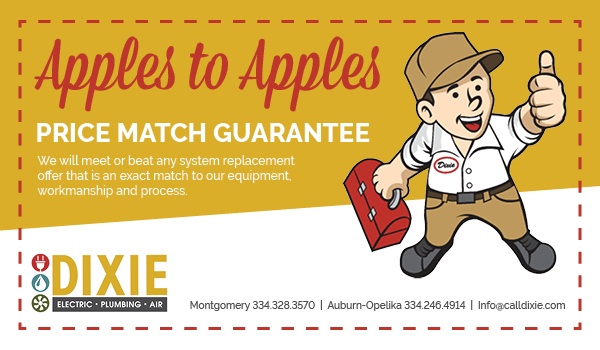 Heating System Installation in Montgomery & Auburn, AL & Columbus, GA
If you've spent one winter in Central Alabama, you know that it can get quite cold. The best way to keep your home and family comfortable during the cooler winter months is by installing a new heating system. Whether you're replacing an existing home heating system or purchasing a new system for new construction, your friends at Dixie Electric, Plumbing & Air are here to help with your installation.
Our team in Montgomery, Auburn and Columbus, GA has been providing the best residential home services to clients throughout the Central Alabama area. Our technicians are highly trained and certified, and receive ongoing training in the latest trends and technologies to ensure we're at the forefront of the latest heating and cooling systems. If it's time to install a new heating system, give us a call.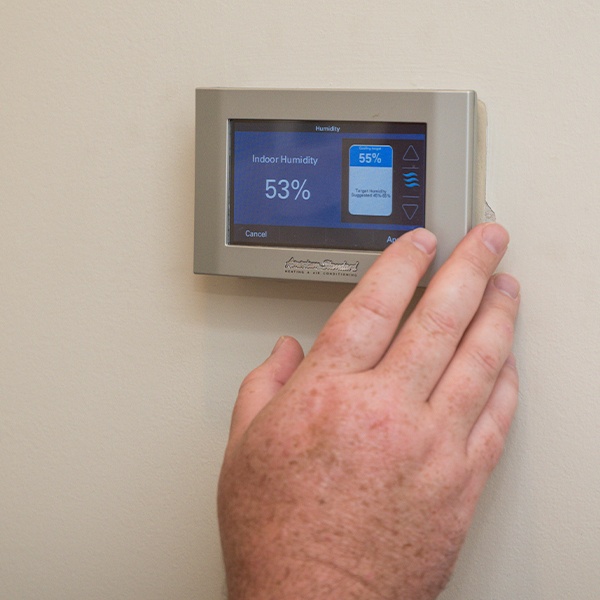 Professional Heating Systems Installation In Montgomery & Auburn
At Dixie Electric, Plumbing & Air, our team is highly trained and knowledgeable in professional heating system installations, whether it's a central heating system, a floorboard heating system, or a ductless mini split system. We can help you choose the best system for your home and your family, and carefully design the system to your exact specifications.
Designing the ideal heating system for our clients requires a variety of factors, including formulas and measurements, to ensure that the system is just the right size for their home. We know that the largest system doesn't always mean it's the best system, as an unnecessary larger system may adversely affect your wallet in more than one way. During the initial process, we'll also inspect any existing ductwork that may be in your home to ensure there are no obstructions or other issues – central heating systems can lose up to 30% of their efficiency through various ductwork problems!
One of the final considerations for your home's heating system is whether to use a furnace or a heat pump. During the consultation process, our technician may ask whether or not you have access to natural gas, which will determine which selection is best for your system.
Common Questions About Heating System Installation
We understand that there are probably a lot of questions about installing a new heating system for your Central Alabama home. Below is a list of common questions and answers; however, if you don't see your questions below, make sure to contact us to let us know how we can help.
Call Dixie For Certified Heating System Installation In Central Alabama
This is a common phrase in the HVAC world, but it is a phrase that is based in truth. After all, a heating system installation that is poorly done cannot operate at its highest efficiency, leaving clients frustrated.
At Dixie Electric, Plumbing & Air, our highly trained and certified technicians understand the ins and outs of home heating systems to ensure that the installation is properly completed, the first time. We provide our clients with a 100% satisfaction guarantee, as well as the Dixie Cares Plan to ensure the long-lasting durability and efficiency of your new home heating system.
Contact us online or give us a call in Montgomery at 334.328.3570, in Auburn at 334.246.4914 or in Columbus, GA at 762.354.0045 to learn more about our residential heating installation services. Remember: Call Dixie, and it's done!
Book your next appointment or call us for emergency assistance.