Construction Solutions In Alabama For Any Size Construction Project
Dixie Electric, Plumbing & Air prides itself on providing construction solutions and being strong partners for our clients and general contractors. When you employ Dixie to handle your construction projects, you are hiring an experienced construction partner who does whatever it takes to perform well on your job. With over 100 years of experience in the construction field, we know what it takes to be your subcontractor of choice for your next construction project.
We understand that the work we do for you is just one piece of your overall construction project. Therefore, we are sensitive to your timelines and will deliver our services within budget and within the job's schedule. All of our team members are drug-free and background checked, so you'll be assured that the technicians who show up on your job site every day are there, ready to work safely and thoughtfully.
If you need construction solutions, Dixie is here to help!  We also offer Commercial Overhead Doors and Warehouse Solutions.  Contact us today.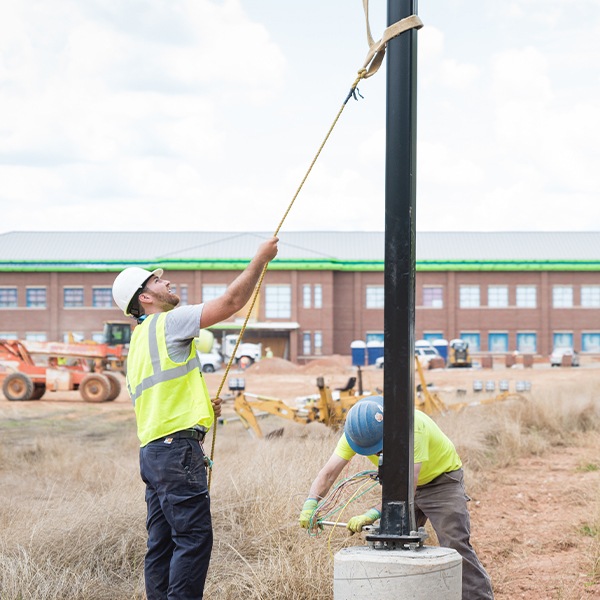 Proud to be One of Alabama's
Book your next appointment or call us for emergency assistance.
Our Construction Services
Discover the Dixie Difference
Through world-class, friendly service and expert craftsmanship, we believe in providing the best customer experience, period. Check out our core values below.