Local Electricians, Plumbers & HVAC Services in Montgomery, AL
For over 100 years, Dixie Electric, Plumbing & Air has provided expert service to Central Alabama. We have built our brand on trust and customer satisfaction. At Dixie, we know that you want high-quality service at a fair and affordable price, so we go out of our way to make sure you get service you love at a price you can afford.
Call Dixie For Residential HVAC, Plumbing & Electrician Services In Montgomery, Alabama
Call Dixie Electric, Plumbing & Air in Montgomery, Alabama and receive five-star service across the board. We can take care of any HVAC, plumbing, and electrical services needs – from fixing creaky pipes to repairing broken electrical outlets – we're here for you.
For Your Service Needs, We Also Answer Calls in:
Call Dixie's Trusted HVAC, Plumbing & Electric Service Technicians in Montgomery
You can recognize our professional service technicians by our branded trucks and uniforms, so you know you're getting a trusted residential electric, plumbing, heating, and cooling servicer. Our Dixie Electric, Plumbing & Air service technicians are the best of the best for repairing electrical, plumbing, and HVAC issues. Each Dixie professional is highly trained and qualified to restore comfort and safety to your home.
Every service is backed with a 100% customer satisfaction guarantee because we know our technicians provide excellent customer service and get the job done right.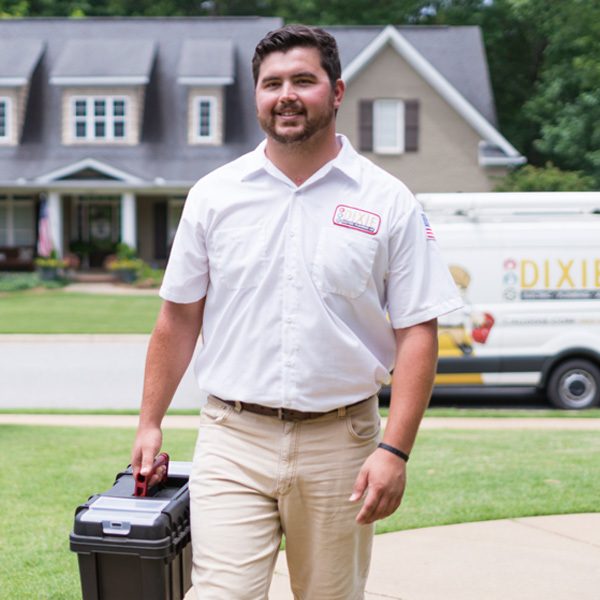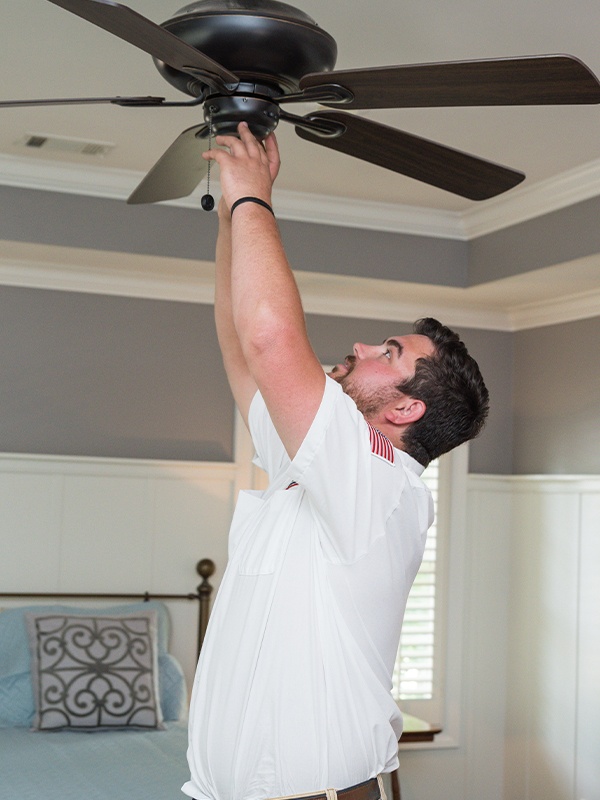 Why Choose Dixie As Your Local Montgomery Electric, HVAC, & Plumbing Service Provider
Make us your electrical, plumbing, heating and air services provider, and we'll provide excellent service you can trust and more:
Our certified plumbers, electricians, and HVAC technicians are here for you when you need it most. Schedule an appointment with Dixie Electric, Plumbing & Air, and we will 100% guarantee a job well done and on time.
Book your next appointment or call us for emergency assistance.
Discover the Dixie Difference