Find Local Electricians, Plumbers & HVAC Technicians in Lake Martin, AL
Dixie Electric, Plumbing & Air provides residents of the Lake Martin community in Alabama with licensed, experienced electricians, plumbers, and HVAC technicians, ensuring the vital systems in your home are always in their top working condition. With over 100 years of experience in the Central Alabama area, rest assured that our technicians are highly-qualified and factory-trained to work with leading manufacturers' brands and the latest technology.
Lake Martin's Trusted Electric, Plumbing & HVAC Service Providers
Whether it's maintenance, repairs, or installations, Dixie Electric, Plumbing & Air ensures that your home's electrical, plumbing, and HVAC systems are always in their best condition throughout the entire year. We understand that homes in the Lake Martin area of Central Alabama are both full-time and part-time residences, and we are here to ensure that your home is always ready for residents, regardless of the time you spend at your Lake Martin home.
For Your Service Needs, We Also Answer Calls in:
Call Dixie Electric, Plumbing & Air for Professional Services in Lake Martin
At Dixie Electric, Plumbing & Air, we understand how important it is that the service professionals you allow into your home are respectful, qualified, and responsible. Our service technicians are thoroughly background checked, drug tested, clean-cut, and arrive at your home in our branded mobile warehouses and uniforms. You can rest easy knowing that we value you, your home, and your business.
We work to quickly diagnose any issues with your home's electrical, plumbing, and HVAC systems and typically provide repairs during the same visit. If for any reason we are unable to solve your problem during our appointment, we schedule a follow-up appointment that works best for you and your home to provide the solutions you need to ensure the comfort and security of your home. Our services are also guaranteed with our satisfaction guarantees, and our Dixie Cares Maintenance Plan ensures proper year-round maintenance.
We are dedicated to providing the highest quality service and offer a 100% customer satisfaction guarantee with every service that our team performs.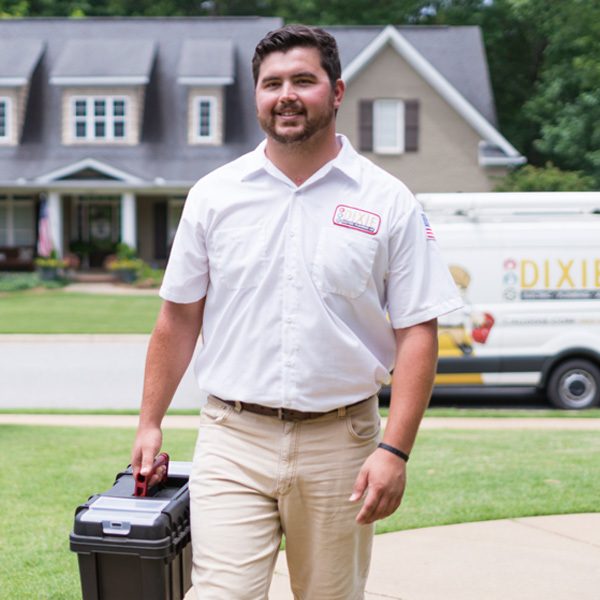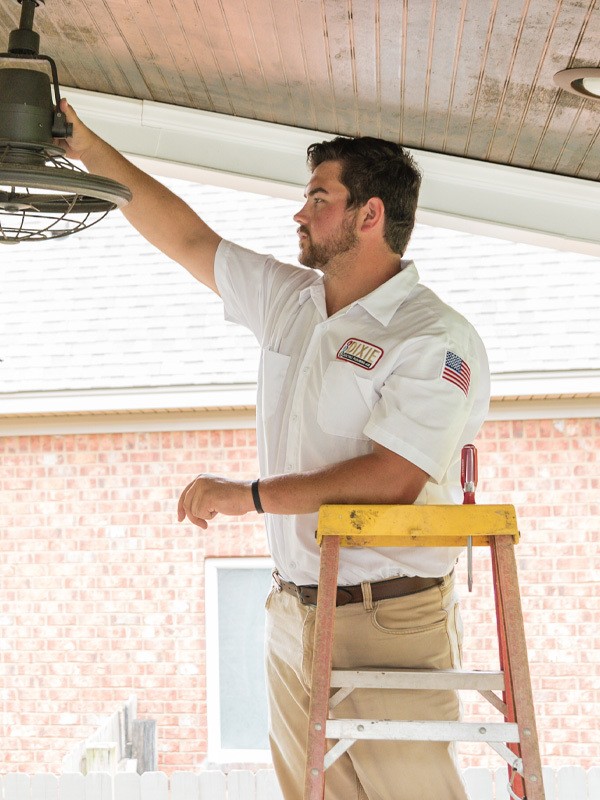 Choose Dixie Electric, Plumbing & Air for Your Lake Martin Plumbing, HVAC & Electric Service Needs
When you choose Dixie Electric, Plumbing & Air in Pike Road, Alabama for your home's service, you're receiving:
Schedule an appointment with Dixie Electric, Plumbing & Air and receive a certified plumbing, electrical, or HVAC service technician on your preferred day. We guarantee the service will be completed on time and to your satisfaction.
Book your next appointment or call us for emergency assistance.
Discover the Dixie Difference