Local Electricians, Plumbers & HVAC Services in Columbus, GA
Since 1908, Dixie Electric, Plumbing & Air has provided expert repairs, maintenance, and new installations in Central Alabama. Now folks in the Columbus, Georgia area can enjoy the same professional services Dixie provides for electrical, plumbing and HVAC. 
Dixie has a solid reputation among our long list of satisfied clients who've grown to count on the high-quality products and services we deliver. Home and business owners in Columbus, GA need a licensed and fully-trained electrician, plumber or HVAC technician they can count on.  You can count on Dixie to go the extra mile to deliver superior work for a fair price and that's based on ethical business practices.  Contact Dixie Electric, Plumbing & Air 24 hours a day, 7 days a week and 365 days per year.
Call Dixie For Residential & Commercial HVAC, Plumbing & Electrician Services In Columbus, Georgia
Dixie Electric, Plumbing & Air guarantees five-star home repairs in the Columbus, GA area. Our team of experts can handle all of your HVAC, plumbing, and electrical services needs – from leaky pipes to routine check-ups, we're here when you need us.
For Electric, Plumbing or HVAC Repairs or Installations In Columbus, GA, Call Dixie's Trusted & Trained Service Technicians
Dixie Electric, Plumbing & Air backs every project we undertake with our 100% customer satisfaction guarantee. When you call Dixie, you're getting a company that's head and shoulders above any other business out there. Our team members are the best of the best, too! Our technicians have fully-stocked trucks, which allows them to get the job done right the first time with no wasted time running for parts. Dixie's technicians are drug-tested and background-checked. When you need indoor comfort service in Columbus, you'll have peace of mind that the technician iin your property can be trusted and is skilled to do the work you need.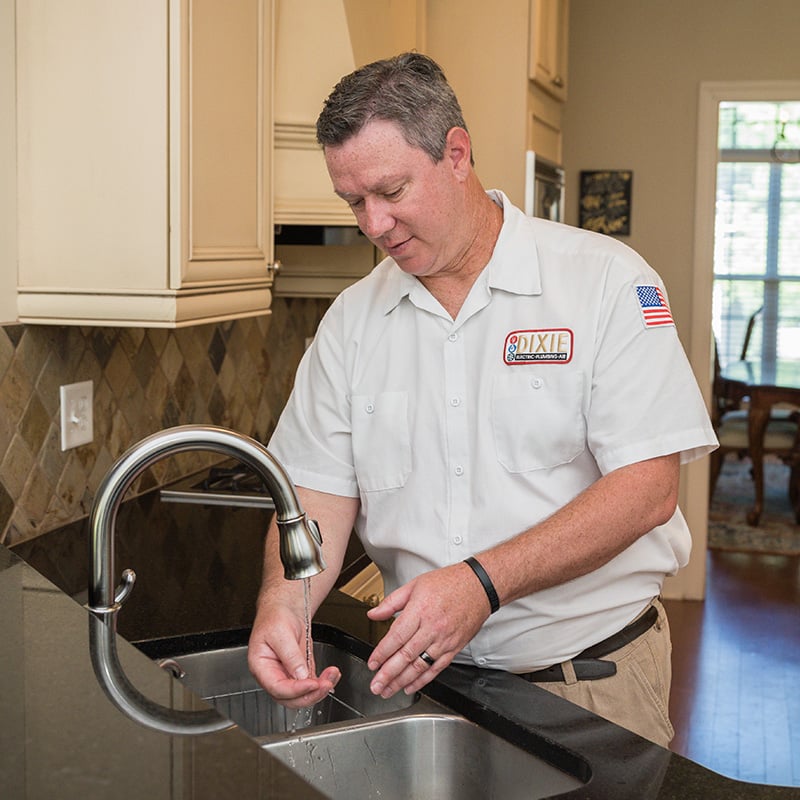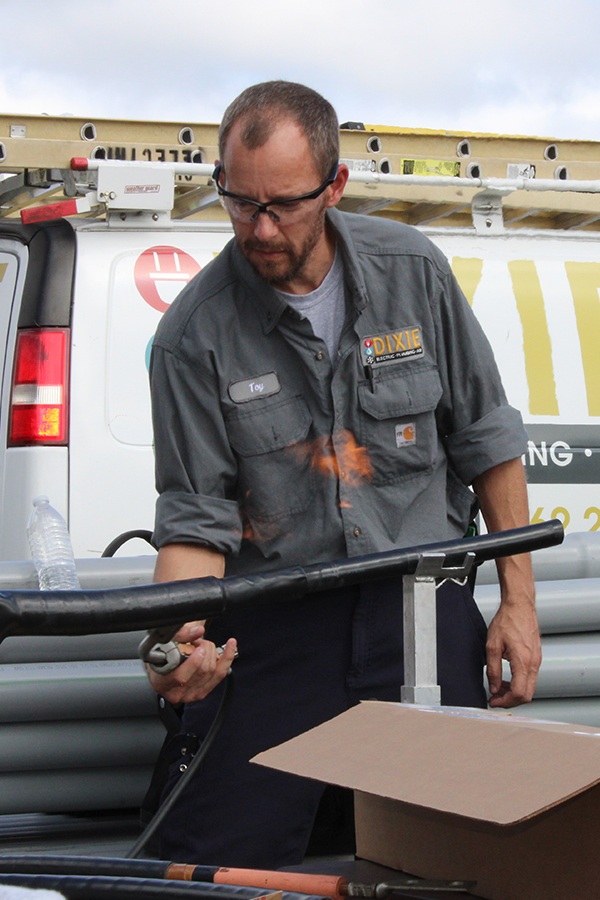 Choose Dixie As Your Local Columbus, GA Electric, Plumbing & HVAC Service Provider & You Get:
For any electrical, plumbing or HVAC service repair, scheduled maintenance, HVAC new install, water heater or any other home comfort system needs in Columbus, GA, Dixies Electric, Plumbing & Air has you covered. Join the others who've learned to Just Call Dixie and It's Done!
Book your next appointment or call us for emergency assistance.
Discover the Dixie Difference