AC Installation Experts Near You
If it's time to replace your old air conditioner, you've come to the right place. Our AC installation experts are able to provide quality and timely installations with multiple offices covering all of Central Alabama and Western Georgia.

An ac installation is a big investment, which is why we are asked everyday if the old air conditioner should just be repaired. Every situation is different, which is why we've included a few simple questions you can ask yourself to determine if it's the right time to replace your system:
If you answered YES to any of those questions, you should consider having one of our Comfort Consultants provide you with a free estimate so you can be prepared with all the information you need to make an informed decision before it is an emergency.

What are the benefits of installing a new air conditioning system?
Our team of professionally trained AC installation experts is here to make your replacement process a positive experience right from the start. Once your new air conditioning unit is installed, it will be important to do routine maintenance to help it last longer and be in tip-top shape. Ask us about our Dixie Cares Maintenance Plan.
Still not sure it is the right time to replace your cooling system? Click here to read more information that has been helpful in making this important decision.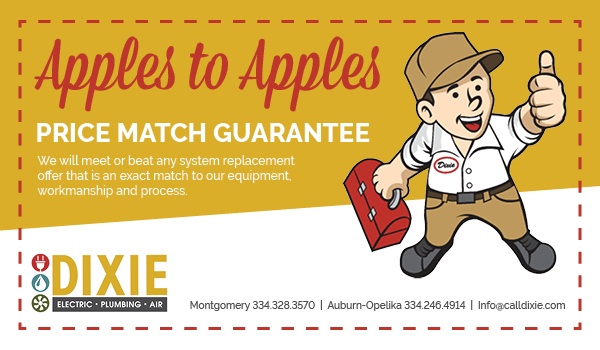 HVAC System Installation Price Match Guarantee
Install Your Air Conditioning System With 100% Guarantee
Since 1908, Dixie Electric, Plumbing & Air has provided top-notch products and services to the Montgomery, Auburn and surrounding communities and now proudly serves the Columbus, GA area.
Our reputation means everything to us, which is why we stand behind all of our work with 100% Satisfaction Guarantee. And this guarantee is comprised of many other very important guarantees so you can have total peace of mind with this important installation. It's what sets us apart and why many let us know they think we are the best air conditioning company in the area. Come discover "The Dixie Difference".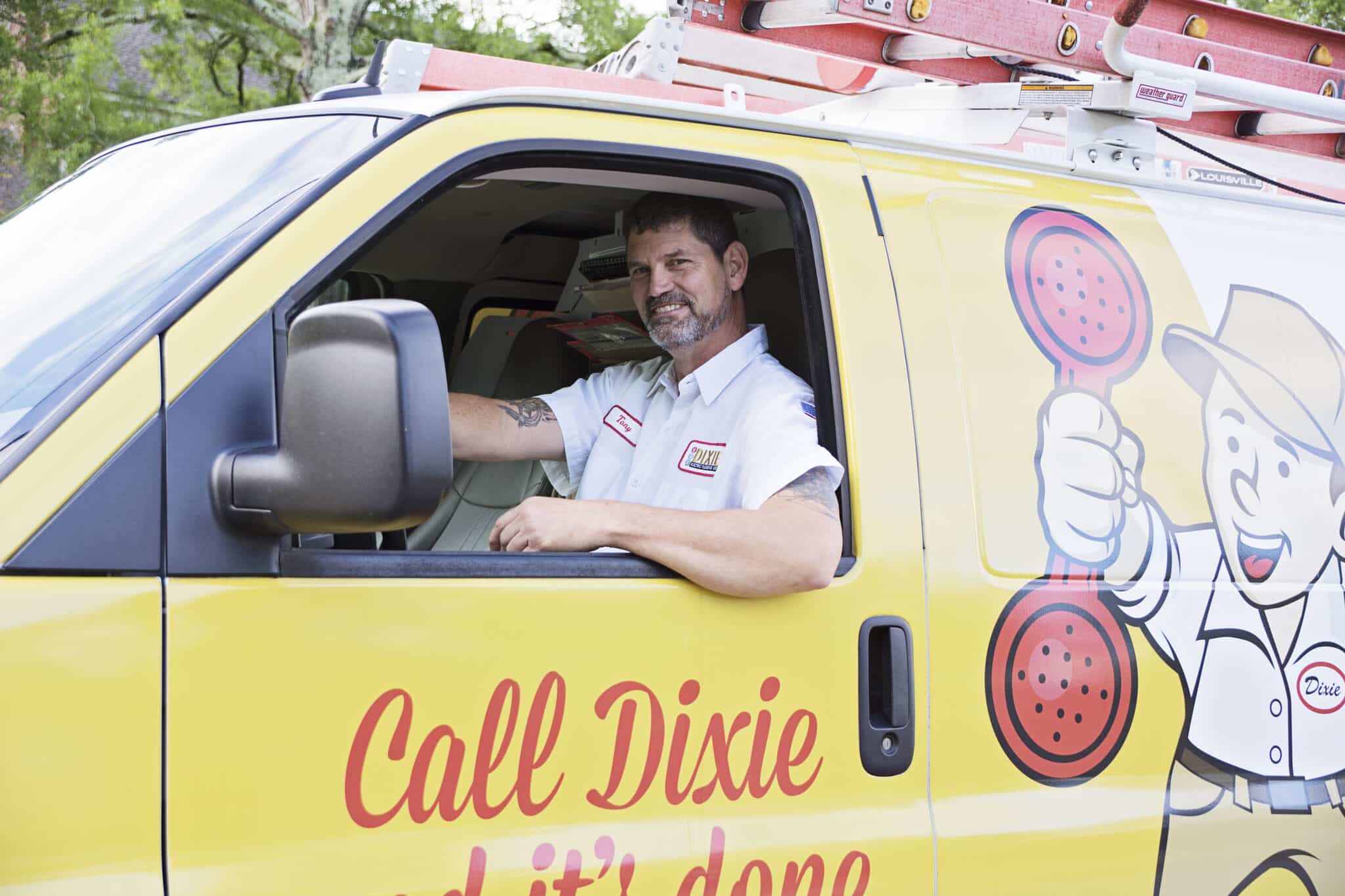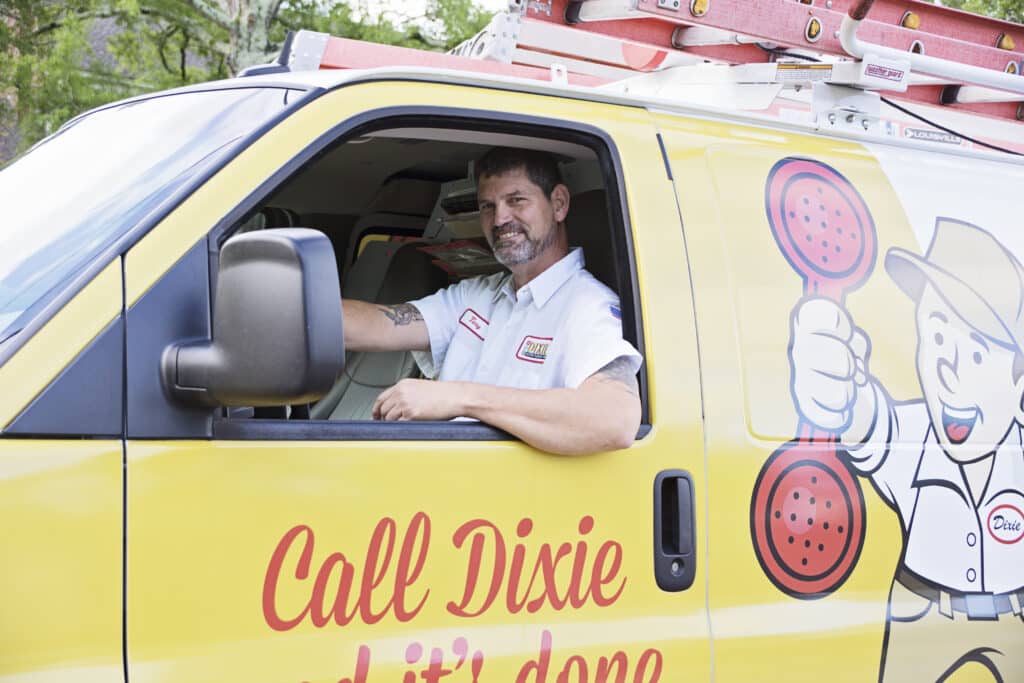 The most important day of an air conditioner's life is the day it was installed. 
Having a proper installation can directly impact your ac system operation, efficiency and expected life. More importantly it can also affect your comfort and savings you think you should be getting with a new AC installation. That is why you need to call on a company that knows how to properly size your home and install your air conditioner the right way. Here at Dixie Electric, Plumbing & Air, we never cut corners, making sure our air conditioning installations are the best they can be.
Saving money in the beginning by going with a cheaper company, may cost you big later down the road. We offer an Apples to Apples Price Match Guarantee, so you've got everything to gain by having our Comfort Consultant provide you with a free estimate.

At Dixie Electric, Plumbing & Air, we offer AC installation throughout Alabama and Georgia, including the areas of:
More Air Conditioning Services for your home or business:
If you want to work with the best air conditioning company in the area, you just need to "Call Dixie, and it's done!" Schedule your free installation estimate today.