Residential HVAC Technicians in Phenix City, AL
As a homeowner in Phenix City, Alabama, there are a few things you count as a necessity in your home. One of these essentials is a properly working heating and air conditioning unit.
The comfort that your heating and air conditioning brings to your family is crucial to your overall well-being. When there is a repair needed or when your A/C unit breaks down, we know it can cause great distress to you and your family.
When that situation arises, you can relax knowing that Dixie Electric, Plumbing & Air is on your side. Since 1908, Dixie Electric, Plumbing & Air has built a strong reputation of offering consistent HVAC service throughout central Alabama, including in cities such as Montgomery, Auburn, and surrounding areas like Phenix City.
Common HVAC Problems Include: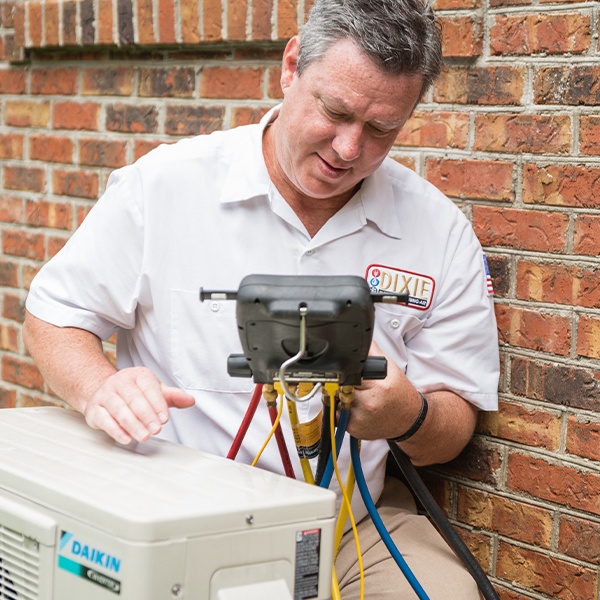 Experiencing Heating & Air Problems In Phenix City, AL? Call Dixie!
Our Electric, Plumbing & Air technicians in Phenix City are ready to address any and all of your home's HVAC needs. When you schedule an appointment with Dixie Electric, Plumbing & Air, we guarantee that your HVAC service will be completed in a timely manner and to your satisfaction.
At Dixie Electric, Plumbing & Air, you can count on us as the local experts for your HVAC service needs. From a routine maintenance check to a new installation, Dixie Electric is ready to help you maintain your home's comfort through quality HVAC service.
Book your next appointment or call us for emergency assistance.