Residential Local Plumbers In Phenix City, AL
Dixie Electric, Plumbing & Air in Phenix City has a team of expert plumbing professionals that can get your home's plumbing in its best condition.
When you experience a plumbing emergency, it can result in panic, delay, and often, more damage than originally expected.
When a plumbing problem arises, call a professional to get the issue taken care of quickly and efficiently. Dixie Electric, Plumbing & Air values customer satisfaction and achieves that by being on time, providing upfront pricing, and efficiently identifying and solving your plumbing issues.
Common Plumbing Problems: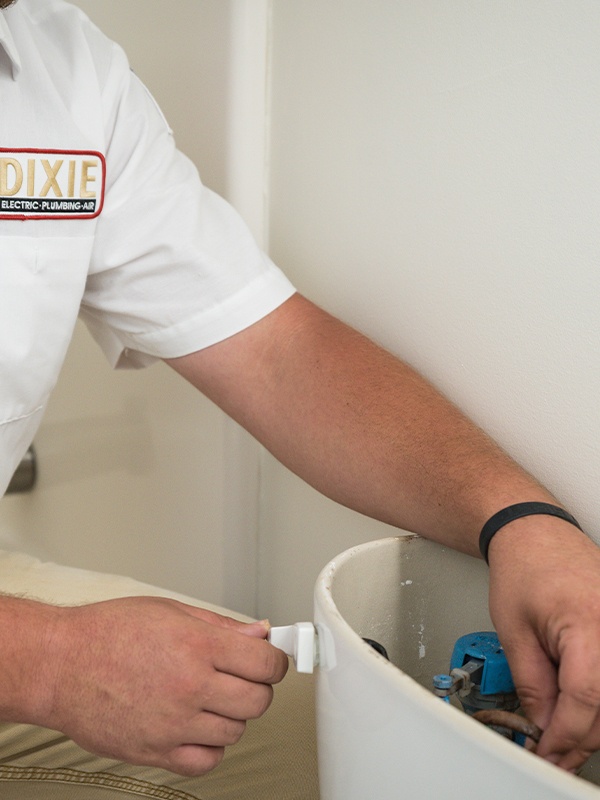 Experiencing Plumbing Issues at Your Phenix City Home? Call Dixie!
Plumbing issues can occur at any time, with any little "flush" being the unknown final straw. Because of this unpredictability, we offer our plumbing services 24 hours a day, seven days a week by you calling our emergency line for any plumbing emergency that may occur.
Our service technicians at Dixie Electric, Plumbing & Air in Phenix City use real-time video inspection technology to help them quickly identify the source of the problem and how to best address that plumbing issue.
By arriving in a fully stocked truck, our plumbers don't waste time driving to the store, but instead, complete most plumbing jobs on the spot. Our Service & Repair Money Back Guarantee protects our customers and promises that we will do the best work possible.
If you are looking for professional-quality service from qualified, experienced plumbers, Dixie Electric, Plumbing & Air is the right choice
SATISFACTION 100% GUARANTEED!
Book your next appointment or call us for emergency assistance.